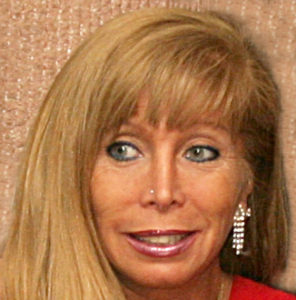 Daughter of Argentinean singer Estela Raval and musician Ricardo Romero (creators of Los 5 Latinos), Mónica was born in Buenos Aires. She studied jazz and contemporary dance specialising in modern dance. Mónica is a natural performer and studied with some of the most prestigious Argentine teachers and choreographers: Nuri Cid, Beatriz & Victor Ferrari, Moria Chapman, Olga Francés, Hector Estevez and Daniel Fernandez.
Mónica appeared in many musicals such as Chorus Line, El Diluvio Que Viene and La Sexta Esposa with famous artists such as Moira Casan, Susana Gimenez, Nélida Lobato, Porcel and Olmedo. She was lead dancer in major TV productions Porcel's Program, Badia & Company and Percivalle's Show.
Mónica joined the Juan Carlos Copes tango company where she met her husband Omar Ocampo and as Los Ocampo, they have toured the world performing, teaching and choreographing. She co-directed and created the show Tango Bravo with Omar Ocampo and has performed in and created many notable tango shows including Tango Pasión which toured world-wide for more than 17 years.
Mónica now divides her time between the Los Ocampo tango and folkloric schools round the world and touring commitments to perform and teach. In Buenos Aires, she and Omar are directors of the annual folkloric festival, "Encuentro con Los Maestros" and are members of the official jury at the Tango Championships both in Argentina and worldwide.