ATUSA OFFICIAL USA TANGO CHAMPIONSHIP & FESTIVAL, will be held on 
Easter Weekend, March 28 – 31, 2024.
Website is being updated. Registration will start on October 16, 2024.
---
Last updated on July 14, 2023
---
*We strongly advise you to pre-register: get your passes in advance to secure your spot and to benefit from a discount (25%, 15% or 10% off according to the period of registration).
Please note that to get the discount, payment must be made by the deadline of the registration period you are signing in.
---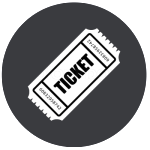 Unable to make your payment online?
Please contact us here to let us know what the problem was.
---