Last updated on November 1, 2022
The Official Argentine Tango USA Championship & Festival 2023 will be held at the Double Tree – by Hilton Hotel, which is less than five minutes from San Jose International Airport via free shuttle, offering a perfect location with amazing, huge space for our workshops, competition and milongas, which makes it an outstanding, beautiful venue for our official tango event:
9,500 sq. feet of open dance floor at the Gateway Ballroom for competitions & milongas till 3.00am!
9,500 sq. feet at the Bayshore Ballroom for festival workshops
6,300 sq. feet (3 extra ballroom of 2.100 sq. ft. each) for private lessons, special workshops & practice for competitors
6.020 sq. feet Gateway foyer for our vendors/exhibits (clothes for men/women, shoes for men/women and more!)

+ More advantages: spacious, comfortable fully equipped rooms (over 450 sq ft.) at great affordable rates; discounted parking fees; free shuttle from San Jose International Airport; outdoor swimming pool + exercise room, buffet breakfast coupons and more! See details in the chart below.

Hotel Dining & Drinks:
2050 Lobby Lounge and Bar: delicious cocktails and bar bites 6.00 pm to 12 midnight.
Coffe and More: coffee, juice, tea, quick meals and snacks from 8.00 am to 4.00pm
Sushi restaurant: 6.30p-9.30pm Tuesday – Saturday (not operated by the Hotel)
Sprig's Restaurant (breakfast from 8.am till 11.00 am)

Important note: only competitors and/or festival participants who have already purchased their passes will be able to book a room at special discounted rates for ATUSA. Please note that our room block sales out quickly (March 17, 2023 is the last day to make a reservation if there are available rooms).

Great rooms with internet
Breakfast
$10 / $15 per car
Great spacious rooms:
over 450 sq. ft. includes seating
and study area,
king-sized bed/2 queen beds, additional vanity unit
& fully equipped deluxe bathroom!

Mention "Argentine Tango USA"

at the time of reservation


to get the discount rate:
Single/Double: $139*

Triple: $159*
Quadruple: $179*
(These rates do not include breakfast)

Check in: 4.00pm
Check out: 12 noon

Room reservation process: after purchasing your Pass,
you will receive a confirmation email with
a RESERVATION link. Please note that March 17, 2023
is the last day to book a room at
special discounted rates.
Event attendees staying at Hotel
will be offered special
discounted buffet breakfast
coupons at $18 at
Sprig's Restaurant
(not including gratuity and
up to two per room).

*Purchase to be done at time of check in.


Daily self-parking: $10.00 per night/day (no in/out privileges)

Overnight self-parking: $15.00/car with in/our privileges

* Parking rates are for one car per room reservation.
(*) Hotel rooms are subject to applicable state and local taxes (currently 14.05%) and a Hotel Business District Improvement fee (currently $1.25) in effect at the time of check-out.
Hotel address and website: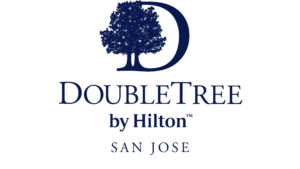 2050 Gateway Place
San Jose, California 95110, USA
---