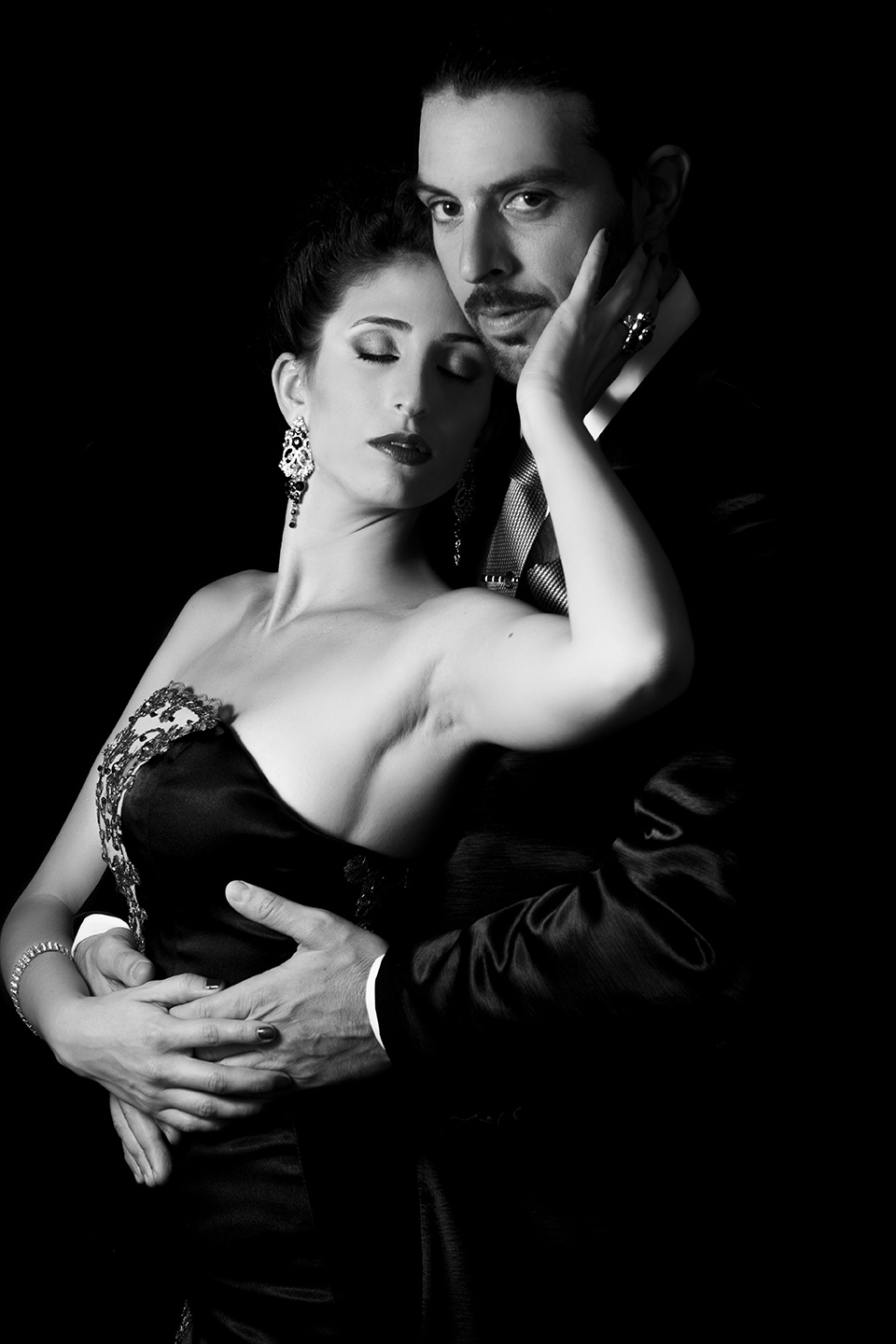 Marcos and Florencia are Argentine Tango dancers, performers and instructors, both from Argentina and currently based in New York City.
They are Second Place Winners in the Buenos Aires City Tango Championship 2015, and three times finalists in the World Tango Championship (2017, 2018 and 2019) in the "Tango de Pista" category.
They started their career together in 2013. However, they have been individually dedicated to tango since their early age, learning and being inspired by most of the well known tango masters and milongueros in Buenos Aires.
Their dance combines the elegance, smoothness and precision of the Tango Salon style, with the virtuosity and fantasy achieved with their stage work throughout their career. As instructors, they are characterized by their deep technique and organized work, but being at the same time relaxed and patient teachers.
In Buenos Aires, they were part of the Escuela Argentina de Tango and Copes-Valdez Tango Studio, and they have performed in most of the Milongas and in some of the famous Tango Shows.
During the latest years, they have been travelling all around the USA, Asia and Mexico, teaching and performing at many different Tango Festivals, Shows and Events.
Among their recent works and achievements we can mention:
Instructors and Judges at the 2022 Mexican National Tango Championship– Bajio Tango Festival (Leon, Guanajato, Mexico) ; VALENTANGO (Portland); SAN MIGUEL DE ALLENDE Tango Festival (Mexico); ALBUQUERQUE Tango Festival (New Mexico); TANGO ARGENTINA Show US Tour ; ELLA ES TANGO Show at the Gala Hispanic Theatre. –Washington DC- (with the Pan American Symphony Orchestra); DENVER TANGO FESTIVAL; NEW YORK CITY Abrazos Tango Festival; PITTSBURGH Tango Festival; among others.
Marcos Pereira & Florencia Borgnia www.marcosyflorencia.com