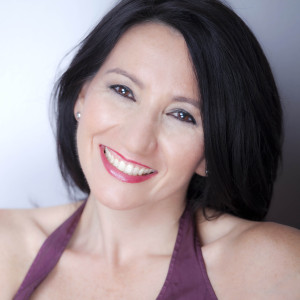 Makela Brizuela, the founder and director of Makela Tango School (since 2000), born and raised in Buenos Aires, Argentina, graduated from the National School of Ballet of Argentina, is now one of the most respected performers, teachers and choreographers in the Los Angeles tango community.
As a choreographer, she directed the critically acclaimed "Urban Tango" in Los Angeles (2006/7).
She also choreographed "Camila, the Musical" for SMC,  "Dance in Fight" at Pepperdine University, "Tango Cabaret" at the Museum of Latin American Art in Long Beach, and "Sueño Azul" at the Electric Lodge 2103.
Makela's performance credits include "Tango Nuevo Cabaret" at the Ford Amphitheater and "Cabaret Tango" at the Downey Theater.
She also performed at the Redcat, the Alex Theater, and The Ricardo Montalban Theater.
She appeared many times on TV and films. Most recently she was part of the UNICEF video "La Bala" directed by Simon Brand and renowned choreographer Michael Schwandt.
She has also been selected as one the official judges in the San Francisco competition branch of the Oficial World Argentine Tango Championship in Buenos Aires.