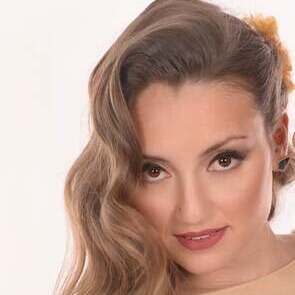 PERSONAL PROFILE
Lover of dance and art, especially tango as a cultural expression. Incessant seeker of new forms in dance that allow me to expand my body vocabulary and artistic expression, but also have more and more tools to develop my passion for teaching.
TRAINING
I studied jazz dance, flamenco, salsa, belly dance teacher at the "Nur al Amar" School (Montevideo), in 2006 I began my Tango studies in Montevideo and a short time later in Buenos Aires, deepening my knowledge of dance musicality and history of tango.
I studied Psychology at "Universidad Católica del Uruguay", acquiring knowledge of psychology and psychopedagogy that have been useful for the development of teaching practice in dance.
EXPERIENCE
2007
With a background as a dancer in musicals and "Teatro de Revista", for 6 years I was a dancer in iconic Tango places in Uruguay and taught tango and other dance classes in Montevideo before settling in Buenos Aires.
2012 – Present
Already in Buenos Aires I developed my career as a dancer and teacher for almost 10 years. There I have been part of the staff of teachers of schools, such as "Estudio Mario Morales", "Escuela Argentina de Tango" (later "Escuela Mundial de Tango"), "Berretin Espacio de Arte", "Academia Nacional de Tango", "Estudio Lubiz-Spitel".
2014 – Present
I also developed my artistic career at an international level, since then I have been a teacher and dancer at tango schools and festivals in countries of Europe, America and Asia.
2016 – Present
Co-Creator and organizer of Sed de Campeones Tango Festival.
2017 – Present
Creator, organizer and teacher in practica and now also online tango school, Mujeres.
ACHIEVEMENTS
2014 Tango pista world champion,
Website
https://lorenaygaston.wixsite.com/misitio
https://mujerespractica.com/