Dancers – Masters – Choreographers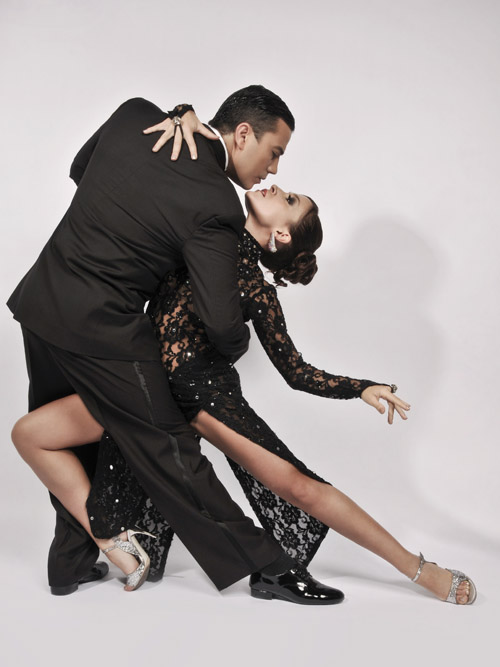 Elegance and style are cornerstones of Leandro and Laila's style. With their dedication and experience as teachers, they guide their students to realize their full potential.
Their lessons are known for being fun, friendly and filled with energy as they help their students to obtain a solid technique in developing and discovering their own particular style. Their love and respect for Argentine Tango permeates their classes as they emphasize the tradition and codes of this dance. Their workshops are tailor-made to make a fundamental difference in their students' dance.
Since 1999 Leandro & Laila have been featured couples in some of the world's most highly regarded tango shows: Miguel Zotto's "TANGO X 2," "NISSAN TANGO BUENOS AIRES," Juan Carlos Copes' "COPES TANGO COPES", Mora Godoy's "TANGUERA"and "TANGO EMOCION," "MISA CRIOLLA" . . . and more.
Laila and Leandro have also participated in TV shows (RAI, BBC, NHK, FUJI TV, TELEFE, CHANNEL 13) and interviewed in different radio programs as well.
They are judges of the Official Tango Championships (Mundial de Tango) in Argentina and also in different competitions abroad (USA, Asia and Europe).
They are the creators and artistic directors of "TANGO CON LAS ESTRELLAS FESTIVAL" and they are annually invited to teach and perform at the most prestigious Tango Festivals both nationally and internationally.
Videos