GUEST DJ's 2023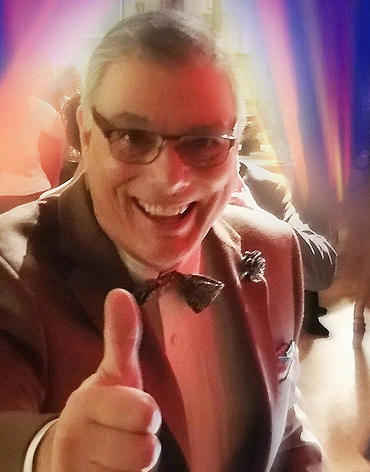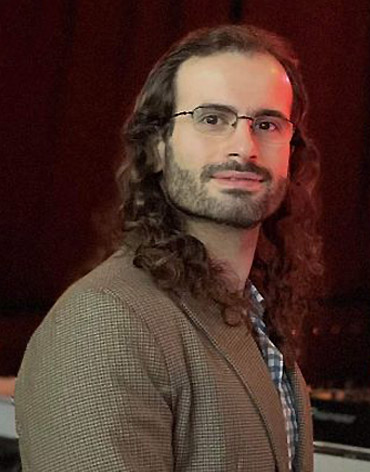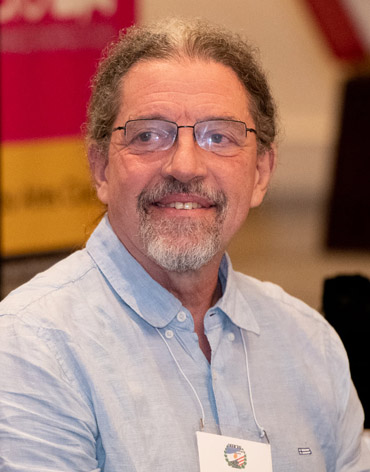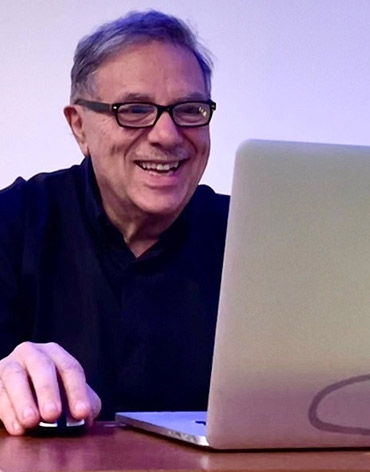 Mark Sakowski

 – Baltimore / Washington DC, USA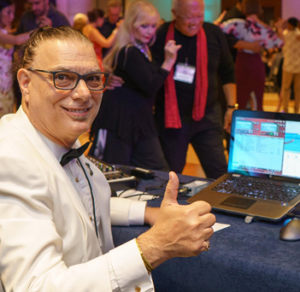 Mark Sakowski is a very versatile DJ with over 20 years experience playing music for dancers. He has been fortunate to have played multiple times for some of the largest swing, hustle and Argentine tango events in the U.S.A., many dance cruises and over 50 Stardust Dance Weekends in the Catskill Mountains of New York state.
For the last 17 years he has DJ'ed predominantly but not exclusively Argentine tango and specializes in playing an inspiring mix of traditional tango, vals & milonga in a similar style as the best milongas in Buenos Aires. A few of the venues Mark has DJ'ed at are: Eastern Market Milonga – DC, ESL Milonga – DC, El Besito Milonga – NJ, Milonga de Luz – DC, Milonga Portená – DC, Domingo Tango Club – NYC, La Nacional Milonga – NYC, Fandango De Tango 2014 – Texas, The All Night Milonga – NYC, Boston Tango Festival 2015, 2016 & 2017, One City Tango Marathon 2015 – VA, Milonga la clasica – Philadelphia and the Official USA Argentine Tango Championships in San Francisco in 2014, 2015, 2016, 2017, 2018 & 2019, the 2016 Providence New Year's Eve Tango Marathon and the International Tango Maya Tango Festival in Cancun, Mexico 2017 & 2018, Chicago Mini Tango Festival 2019, En tus abrazos encuentro 2019. Mark was the DJ at Midsummer Night Swing "Hardcore Tango Night" with the Aces of Rhythm Sextet at Lincoln Center in New York City in 2017.
Mark also won the "1st Annual Tango DJ Competition" in Somerville, Massachusetts in September of 2013, is a guest DJ regularly at the prestigious Astoria Tango Club Milonga on Sundays in New York City and was the organizer, host and DJ of the longest running weekday milonga in the Washington DC area; Milonga Diversité in Coco Cabana Grill in Hyattsville, MD every Monday night for over 10 years.
Mark has DJ'ed over 1200 milongas and is very excited to be DJing in April 2020 for the seventh consecutive year at the ATUSA Tango Championships in San Francisco! He is also looking forward to DJing again the "Silver Ball" NYE celebration at the All Night Milonga in NYC and the Astoria Tango Club's NYE celebration with two live orchestras!
Mark and his life partner Hitomi Hayashi have organized & hosted the very successful 4th Saturday "Milonga Uno" in Washington, DC for the past three years.
Mark will play at the Gala Milonga on Saturday April 8 (9.00pm to 3.00am) and at the Matinee Milonga on Sunday April 9 (12 noon – 3.00pm)
---
Abbas Kazemipour

– Iran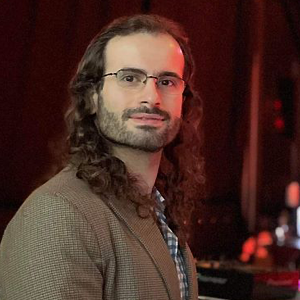 Originally from Iran, Abbas has a PhD in engineering and neuroscience and works in tech in the Bay Area. He started his DJing career in the San Francisco bay area, where he DJs regularly in popular local milongas.
His music mainly focuses on mainstream orchestras and traditional music from the golden age of tango with a balance between rhythm, melody and drama. He studies tango music in great detail through books, lectures, studying the lyrics, talking to colleagues and traveling to Buenos Aires. His unique photographic memory of music gives him the ability to select perfect songs one at a time to create an exquisite experience for the dancers.
Abbas will play at the Opening Milonga on Thursday April 6 (9.00pm to 3.00am) and at the Matinee Milonga on Friday April 7 (3.30 – 6.30pm).
---
Marcelo Rosensaft 

– Montevideo, Uruguay / Tel Aviv, Israel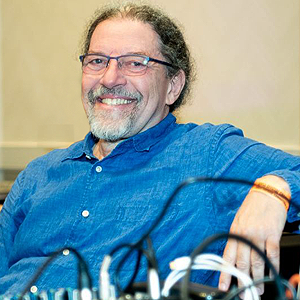 Marcelo grew up in Montevideo, Uruguay, in a family where tango was played and danced daily. Going out to dance tango was Marcelo's parents leisure activity and his young uncle Jorge played piano in a band, mainly tango and bolero music. Of course, tango was for the oldies so Marcelo just accepted it as part of the culture, without much enthusiasm.  Once he got to his 50's, and very far from his home town, he met tango again and fell in love hopelessly.
Marcelo started started his carear as a DJ after studying the tango music for several years when a new friend, Daniel, organizer, teacher and performer – needed help at his milonga and Marcelo became the house DJ of Daniel's El Milongón, a bi-weekly milonga on Saturday evenings in Tel Aviv, After that he was invited to DJ in most of the milongas of that time in Tel Aviv. And also in special weekend gatherings from the tango old timers of Israel. Today Marcelo is the house DJ of La Milonguita and plays intermittently in Anka Kuhnel's milonga and practica Alpha and at Tanya and Ilya Shwartz's milonga Negra.
Between November 2013 and February 2015 Marcelo was spent all the time between in Buenos Aires and New York where Marcelo was "discovered" as a DJ and started his international DJ career. He played in some of the NYC milongas and started developing an informal fans club.
Since 2015 until today Marcelo visits New York 3-4 times a year and is invited in repeated occasions to play in most of New York milongas such as all Triangulo's milongas – Carina Moeller's La Sala, Maura Hays and Richard Ariza's Friday Afternoon Milonga, Maura's Twilight (Saturday) Milonga and Eddie Sanabria's Domingo Tango Club, Lucille Krasne's Esmeralda, Maria Jose Sosa's Tango y Te practica, Alicia Cruzado's Pasion Milonguera, Renee Rouger's Milonga Falucho, Jon Tariq's Mi Barrio and Paciencia milongas, Dragan Ranitovic Milonga Loca, Adam and Ciko Tango Café milonga, Yamila Viana's Milonga Ferrari, Sarah La Rocca All Night Milonga,  Juan Vicente and Coco's La Nacional and Héctor Pulpo Pereira's Astoria Tango Club milonga.
Besides his "home tango towns:" Tel Aviv and New York, in the last years Marcelo has played all over North America and lately also in Europe: Boston, Philadelphia, Denver, Seattle, Vancouver, San Francisco, Washington DC, Los Angeles, San Diego, Chicago, Phoenix (AZ), Albuquerque (NM), Santa Fe (NM), Saarbrucken (Germany), Den Haag, Culemborg and Bussum (The Netherlands)
In 2018 Marcelo started DJing at encuentros milongueros, marathons and festivals such as Andy Stein's Newport News encuentro, Amy Allison's Seattle encuentro, Melina Sedo and Detlef Engel's FCA, Yemiko Yagui and Jae Young's Utopia encuentro (Charleston, SC), Ray Barbosa's Chicago tango festival, Alla Lakov's Boston marathon among others. Several events have already booked Marcelo's schedule for 2020, including several milongas in Buenos Aires.
Marcelo is devoted to danceable music and is an intuitive DJ. More than feeling the energy of the dance-floor – like one usually hears in the DJs' jargon – Marcelo sets the energy at every moment. He always arrives at the milonga with a pre-arranged full playlist and here and there makes surgical adaptations according to his feeling of the atmosphere. Of course, he's musicalized a full milonga creating the playlist on-the-fly but he likes more to prepare his list in advance.
Marcelo has developed his own unique program which displays information about the music to the dance-floor. Written in C#, Marcelo's program "talks" dynamically with the music system and displays information to a wall, using a compact projector that he carries with him. In addition to a title with the name of the milonga, the organizer and the DJ, the system displays the actual tanda – orchestra and vocals/instrumental, the actual song with the time elapsed, and the next tanda.
Marcelo will play at the Farewell Milonga on Sunday April 9 (9.00pm to 3.00am). Marcelo is the Official Competition DJ every night from 7.00 to 9.00 at the competition.
---
Sabah Chammas

– Lebanon / San Diego, CA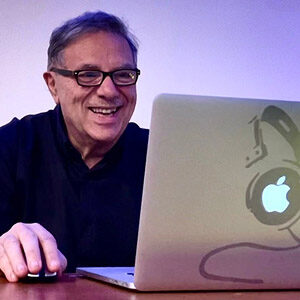 Sabah is originally form Lebanon but has worked and lived in San Diego, California for many years. He got addicted to Tango in the late nineties. It started with dancing and later it included being a DJ. "Tango music occupies my thoughts and energizes my spirit and I am in constant search for good music. Although I try to vary the music I play, please feel free to consider me old fashioned as I love Golden age music. The emotional impact of the music is what I look for in addition to the musicality."
Sabah DJ'd in many festivals for many years such as the San Diego Tango Festival, San Diego Tango Marathon and the  LA Tango Marathon, and recently he has played at the Gavito Tango Festival the USA, and also the Byblos Tango Festival in Lebanon. Some eyars ago he participated as a DJ at the Portland Tango Festival, the Seattle Tango Festival, the Denver Tango Festival, the Tucson Tango Festival, the Albuquerque Tango Festival, and several others in Houston, LA, Santa FE and, Baltimore< in Europe he also Djd at the Istanbul Tango Festival.
Sabah will play at the Evening Milonga on Friday April 7 (9.00 pm – 3.00am) and at the Matineé Milonga on Saturday April 8 (4.30 – 6.45pm)
---
Special DJ Workshop by MARCELO ROSENSAFT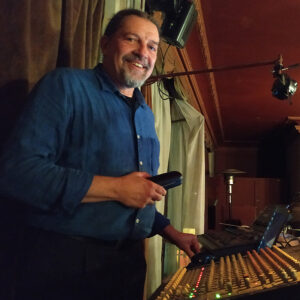 Tango DJing is an art. As any art, it's based on feelings, knowledge and technical rules – the three combined in the right way and the right amounts.
 In 75 minutes of workshop we will mainly deal with the necessary basic knowledge to build a playlist. We will also go through some technical issues and the feelings involved. We will talk about: Genres, Orchestras, Eras Playlist, sequence Tandas.
Day & Time: Sunday April 9 10.00 – 11.15am
Cost: $38 per person if check is sent by March 20, 2023.
$45 cash at door
---