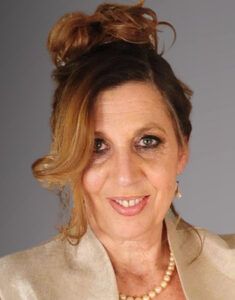 DANIELA ARCURI has extensive experience teaching, choreographing and performing for more than 35 years. Her debut in the US was on Broadway, with the show Tango Pasion, 1993. Since then, she has taught and performed in over 200 cities around the world, as well as helped and supported the opening of new tango schools in both Europe and in the US. She has choreographed and worked with well-known artists such as Madonna, Julio Iglesias, Sexteto Tango Orchestra, The Symphonic Orchestra at the Hollywood Bowl and many more.
Daniela graduated with honors from the Escuela Nacional de Danzas in Buenos Aires. She was a member of the National Rhythmic Gymnastics Team in Argentina.
She was trained in tango by some of the most famous milongueros and performers from the Buenos Aires's scene. She has participated in numerous Tango Festivals in Europe, US and around the world.  Besides creating her own show productions in the 90's which were presented in the US, Europe, South America and Japan.
Daniela's tango philosophy is to share the movements with unique expression and musicality. H
er mission in life is inspiring and h
elping grow the tango communities, and being an ambassador of Tango in the world.  She currently resides in Agoura Hills, CA with her two sons Maximo & Luciano Orzuza.