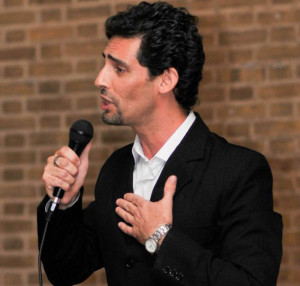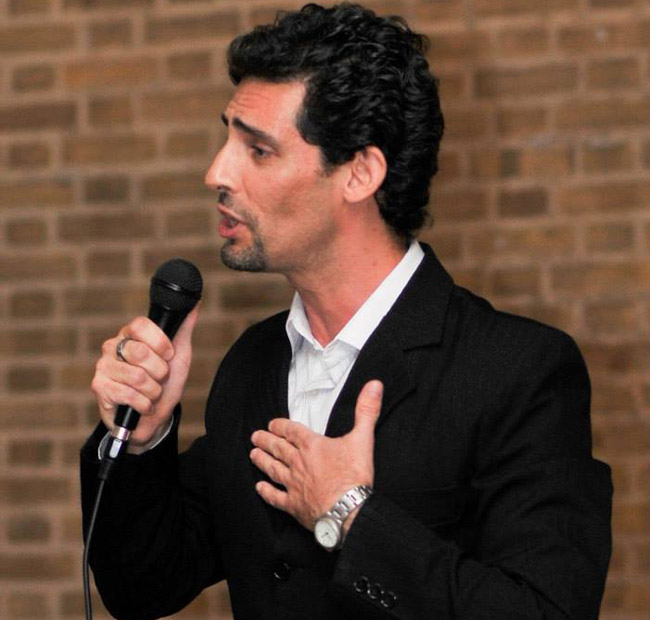 Adrian is an Argentine Tango maestro from Buenos Aires, Argentina, with 30 years of experience in teaching and performing tango. He discovered his passion and talent for singing in 2004 and a year later he started training his voice and studied singing for 10 years.
He made his first performance as a tango singer in Buenos Aires, in December 2010. After that, he performed at many tango clubs, well known milongas and concerts as a soloist singer both in Buenos Aires and abroad .
Adrián has performed at the most popular milongas in Buenos Aires such as Porteño y Bailarín, Club Gricel and Salón Canning among others.
Internationally,  Adrian performed at seveal concerts in Copenhagen (Denmark), Arendal (Norway), different cities in England and in California (United States) as well.
In the United States he performed at several milongas and tango events in the South Bay in CA, such as the Holiday Season Tango Show at JCC Theater in Palo Alto with Tangonero Quartet in 2015, at the Argentine Tango USA Official Championship and Tango Festival for four consecutive years (2016 – 2019) with Seth Asarnow y su Sexteto Típico and with Mariano Barreiro Tango Trio and Tango Quartet in San Francisco, CA. Adrián was the soloist male voice of the Show  "El Mundo is the world" with Orquesta Victoria from Buenos Aires, which was on tour in California last November 2016.
Adrian will delight us with his wonderful sweet voice singing with both Tangonero Sextet and Mariano Barreiro Tango Trío at ATUSA 2020 on Friday Saturday and Sunday evenings.