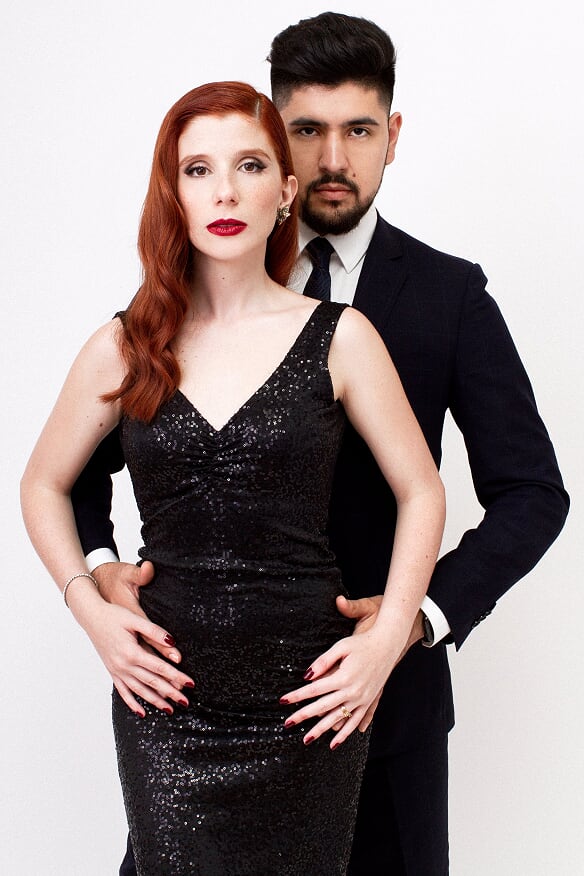 Sebastian Jimenez is today one of the most renowned dancers in Tango Salon style. His professional career started when he won the World Tango Championship in 2010. In the same year he won and was recognized for his unique expression in Tango Vals in Buenos Aires Metropolitan Championship which made Sebastián the youngest champion in the history wih both championships. Since then, he has been traveling across all continents showing his art and teaching across different cultures.
Joana Gomes, has a PhD in Arts. Before being a professional tango dancer, she dedicated her time as a researcher and teacher, teaching graduates and post-graduates students. She learned to dance tango with the most renowned teachers of Buenos Aires.
As a recognized teacher with many abilities and has become a trainer and mentor of other artists helping them to grow and find their own expression.
Sebastian & Joana partnered up in 2016. Since then they have been capturing people's attention with their elegance and style, transmitting real emotions to their audiences in each performance. As teachers, Sebastian and Joana developed new concepts and strategies which have helped to improve the student's ability to learn, which made their classes very popular and well attended.