Omar Ocampo y Mónica Romero, "Los Ocampo"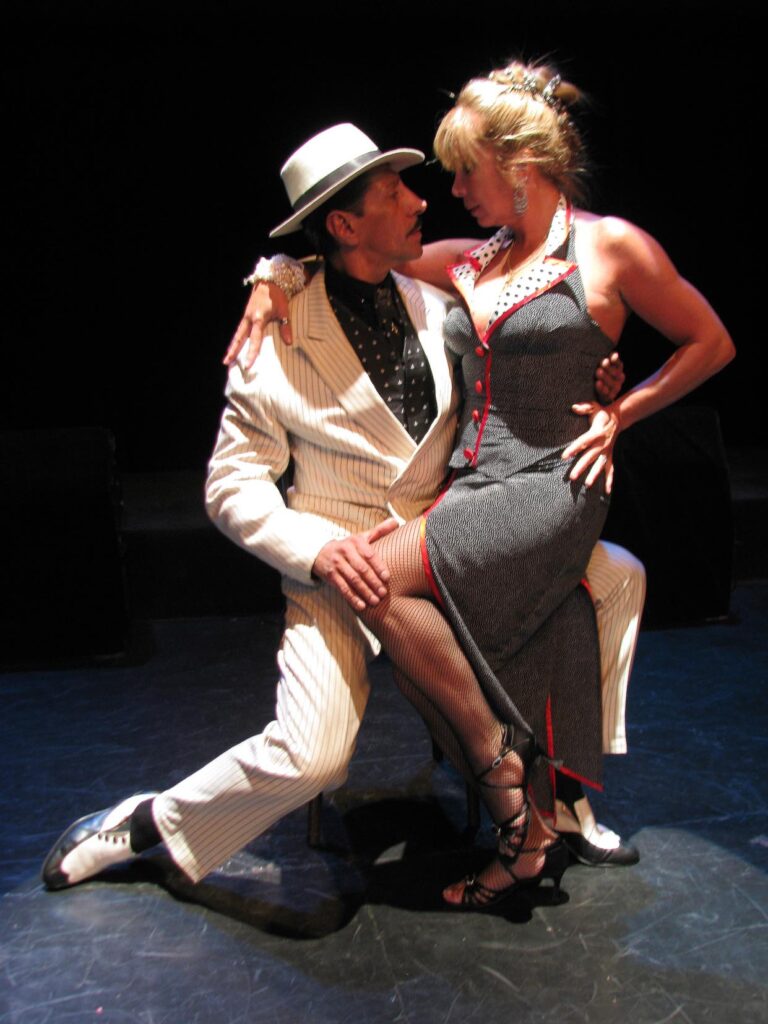 Los Ocampo are Mónica Romero and Omar Ocampo, a partnership of over 30 years made up of performing, teaching and sharing Argentine Tango and Folklore around the world. They have a rich dance background and began dancing at an early age, meeting when they were dancers in the Carlos Copes tango company in Buenos Aires and later becoming a stage couple and marrying in 1984.
Their charismatic stage presence and personalities combined with their elegant style, creativity and extensive knowledge make them hugely popular with audiences and students alike. They have performed on some of the most prestigious world stages, both with their own dance company, Tango Bravo and as part of international shows, such as: Mariano Mores; The Carlos Copes Tango Show; and Tango Pasión with the renowned Sexteto Mayor, and where they were original cast members and toured with the show for over 17 years. Los Ocampo are the directors and organisers of the annual National Argentinean Festival of Folkloric Dance, Encuentro con Los Maestros.
Los Ocampo divide their time between teaching at their schools around the world, touring widely and performing at prestigious international venues. They are also official adjudicators at the annual International Tango Championships in Argentina and other international competitions. They are often engaged as cultural and artistic ambassadors for Argentine music and dance. Los Ocampo are masters not only of Argentine Tango, but also of Argentina's folkloric dances, such as Chacarera, Zamba and Malambo.
They are sought after as coaches and have trained, and choreographed for, celebrities and professionals of Latin & Ballroom as well as Tango and Folkloric. Their motto is "dancing around the world", this they do with great verve and generosity, their good humour and approachable nature is what is remembered by their students and colleagues.
---
Los Ocampo will direct a special Folklore & Canyengue Program* designed for dancers who are interested in learning and/or improving the most popular traditional folkloric dances from Argentina, as well as the Canyengue/Orillero tango style. The program includes 3 (three) 75 min intensive workshops:
Folklore I: Chacarera, the most popular folk dance in Argentina. Saturday April 11 from 10.00 to 11.15am at D´Arienzo Ballroom.
Folklore II: "Zamba" the most romantic folkloric dance in Argentina. Sunday April 12 from 10.00 to 11.15am at D´Arienzo Ballroom.
Tango Canyengue: 1900s old tango style from the suburbs also called "orillero". Sunday April 12 from 10.00 to 11.15am at D´Arienzo Ballroom.
*This special program is not included in the festival passes. You can register to the whole program or to the class/es you would like to attend. Click here to register