DJ's for 2019 will be announced soon.
Our specialized tango DJ's for 2018 are:
Mark Sakowski – Baltimore/Washington DC, USA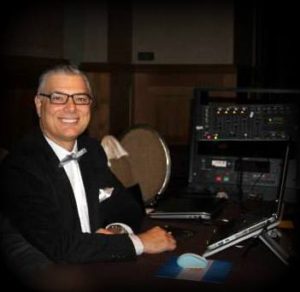 Mark Sakowski comes from Baltimore, Maryland. Mark got involved with Argentine tango music more than a decade ago, got passionate and studied the different orchestras and periods. He has DJ'ed tango music for the last 12 years.  In September of 2013, Mark won the "First Annual Tango DJ Contest" in Somerville, Massachusetts. He has a very large tango collection but is always looking for better quality recordings of golden age tango music.  He seldom dances, preferring to concentrate on keeping the room energized and the dance floor full rather than being a dance host. He is the DJ and organizer of the Friendly Milonga in the Washington DC area. Mark was a invited to DJ at Fandango De Tango in Dallas and at the the Argentine Tango USA Championships 2014 and 2015.
Polo Talnir – Buenos Aires, Argentina / in San Francisco Bay Area CA, USA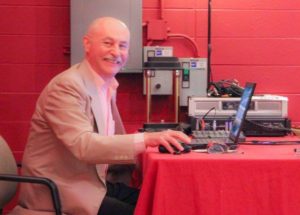 Polo became familiar with Tango music as a child growing up in a 'barrio tanguero' in his native Buenos Aires. He later studied the Tango-DJ craft with several big-name DJs in Buenos Aires, starting with the legendary Félix Picherna and then with Cacho Dante, Osvaldo Natucci and Mario Orlando. He begun the first weekday milonga in the Bay Area, 'La Milonguita de Polo' (LMDP) at 'Chez Louis' in Palo Alto, in 1992, where Polo started playing his music. LMDP continued at Alberto's in Mountain View until 1999. This popular milonga attracted the dancers and teachers from Stanford Tango Week in July of every year and was the 'place to go' for the dancers of the show Forever Tango, as they came to dance and enjoy their 'vino tinto' on Mondays off the show, during their record-setting 92-week run in San Francisco until 1997. Since then, he played the music at various local milongas, including some that he and his partner Diana hosted. Polo was the 'resident DJ' at Cafe Cocomo, DJed milongas at various festivals, including 'San Francisco Milonguero' in 2016, Red Carpet in Las Vegas, and others. Polo is also a certified Sound Designer and Audio Engineer, and has supported local and visiting bands, Tango festivals, and theater. These include support of local shows such as 'Close Embrace' and 'Tango Tales', both produced and directed by Debbie Goodwin and visiting shows 'Nuit Blanche' from France, Orquesta Victoria from Buenos Aires, in its 2015 USA premiere. Polo enjoys using his experience in audio engineering to get the best out of his vast collection of Tango music to create an environment that enhances the dancers Tango experience. Polo's music selections include mostly traditional 'Golden Era' music. But Polo's goal is to be sensitive to his audience of dancers. Following the crowd and the energy of the dance floor, his selections may also include newer renditions of known songs as well as alternative, popular titles and great songs rarely heard elsewhere.
Rodrigo "DJ Charrua" Saraibe, Uruguay/ in Chicago IL, USA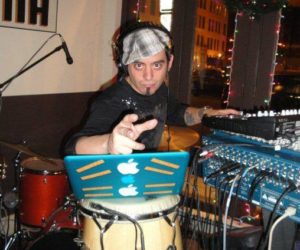 Rodrigo "DJ Charrua" Saraibe studied sound and light engineering in Buenos Aires in Argentina. Rodrigo has been working as a sound engineer, DJ, and stage manager since 1995, and has vast experience as a promoter of rock and Tango events and stage in Buenos Aires. He worked in Miami,FL. for various local bands and TV shows as a music designer. Rodrigo has lived in Chicago IL since 2002 , where he has been working in the integration of audio and visual arts using his sound and light design skills. As a native Uruguayan, Rodrigo began discovering his origins by exploring tango music. His passion for Tango music has leaded him to acquire an extensively impressive collection of music. He has been DJ in some of the most prominent Tango Millongas in the US, including Chicago,IL., Miami,FL, Seattle,WA, Los Angeles,CA., San Francisco, CA., San Diego, CA., Sacramento,CA,. Boston, MA, NYC, Minneapolis,MN,. Detroit,Mi, St Louis, MO, Washington DC,, Philadelphia,PE., Raleigh,NC, Madison,WI. Detroit, Mi. Ann Arbor, Mi. He also played Festivals and Marathons of nationally renowned such as the US Tango Festival and Championship 2013 and 2014 held in San Francisco CA., Boston Marathon 2014 and 2105, Chicago Tango week 2015, Shall we Dance Festival NYC 2014, Florida Tango Festival 2015, and he is hired as the DJ for the Seattle Tango Marathon 2016, Louisville Tango Festival 2016, Chicago Tango Week 2016.
Competition DJ: Rodrigo "DJ Charrua" Saraibe, Uruguay/ in Chicago IL, USA
---
Special DJ Workshop by Rodrigo Saraibe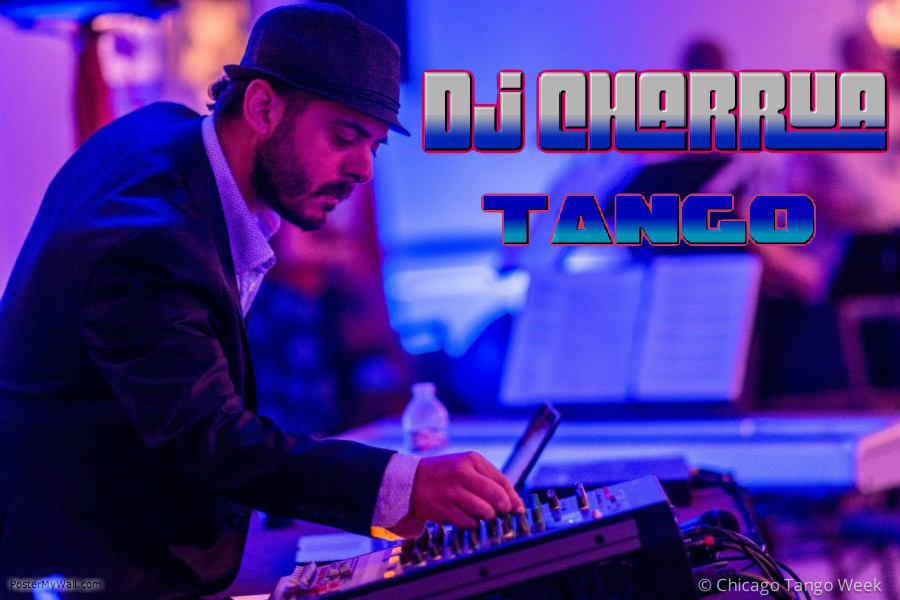 Rodrigo Saraibe "DJ Charrua" will direct a special intensive DJ workshop on Saturday March 31 from 12.45 to 2.30pm at the San Ramon ballroom.
This workshop is designed for dancers and tangueros who are interested in tango music, or have aspirations to either want to become a DJ for tango, or to improve their skills.
The main topics will be:
Audio & Software
History
DJ Lab
The workshop will cover the basic history of tango (periods, orchestra styles, orchestras review, top tens in instrumental tango, vocals, milonga and vals) ; the understanding of computer -to -dance hall technology and an interesting DJ lab where you will be to put the theory (milonga structure, creation of tandas; how to distribute the tandas in the milonga, etc) in practice.
More experience Djs come and be part of the conversation!
Cost: $4o per person if check is received before March 15
$45 cash at door
Registration and payment with check for the DJ Workshop
Make check to the order of: Argentine Tango USA
Send it to: 530 Showers Dr, Suite 7 – 178 Mountain View, CA 94040
Do not forget to include your name and email when your send your check.